If you've ever found yourself lost in the vast array of the online world, you've probably stumbled upon blogs – those digital diaries where people pour out their thoughts, experiences, and expertise.
Nowadays, blogs have become popular as they offer regularly updated topics. People try to find information on search engines and blogs help them to find accurate information. There are many blog types on different topics that are popular these days. Blogs can be informative, case studies, a guide, and also tips and tricks. There are many types of blogs in different niches. 
Here's the 10 exciting types of blogs with examples , worth being your next read.
10 Famous Types of Blogs with Examples
In this article I will be sharing top 5 blogs of my personal favorite's explaining types of blogs with examples. Let's start with my favourite read -Lifestyle Blogs. 
Lifestyle Blogs
A lifestyle blog is an interesting topic where life bloggers share information about fashion, home decor, fitness, and many more. These bloggers have a special talent for inspiring and connecting with their audience. They share relatable content, and practical tips, and give us a peek into their own lives, which makes it all the more engaging. People are genuinely curious to learn about living healthily, exploring the latest fashion trends, and so much more through these delightful blogs.
For example, start writing lifestyle blogs with a cheerful and creative mind. All types of blogs with examples here are all about embracing positivity and finding joy in the little things. 
Write about your favorite healthy recipes, cool DIY home decor ideas, and practical tips for staying positive. Share heartfelt stories and vibrant pictures that are relevant to your topic so that readers can visualize them. 
Top five lifestyle blogs:
Food Blogs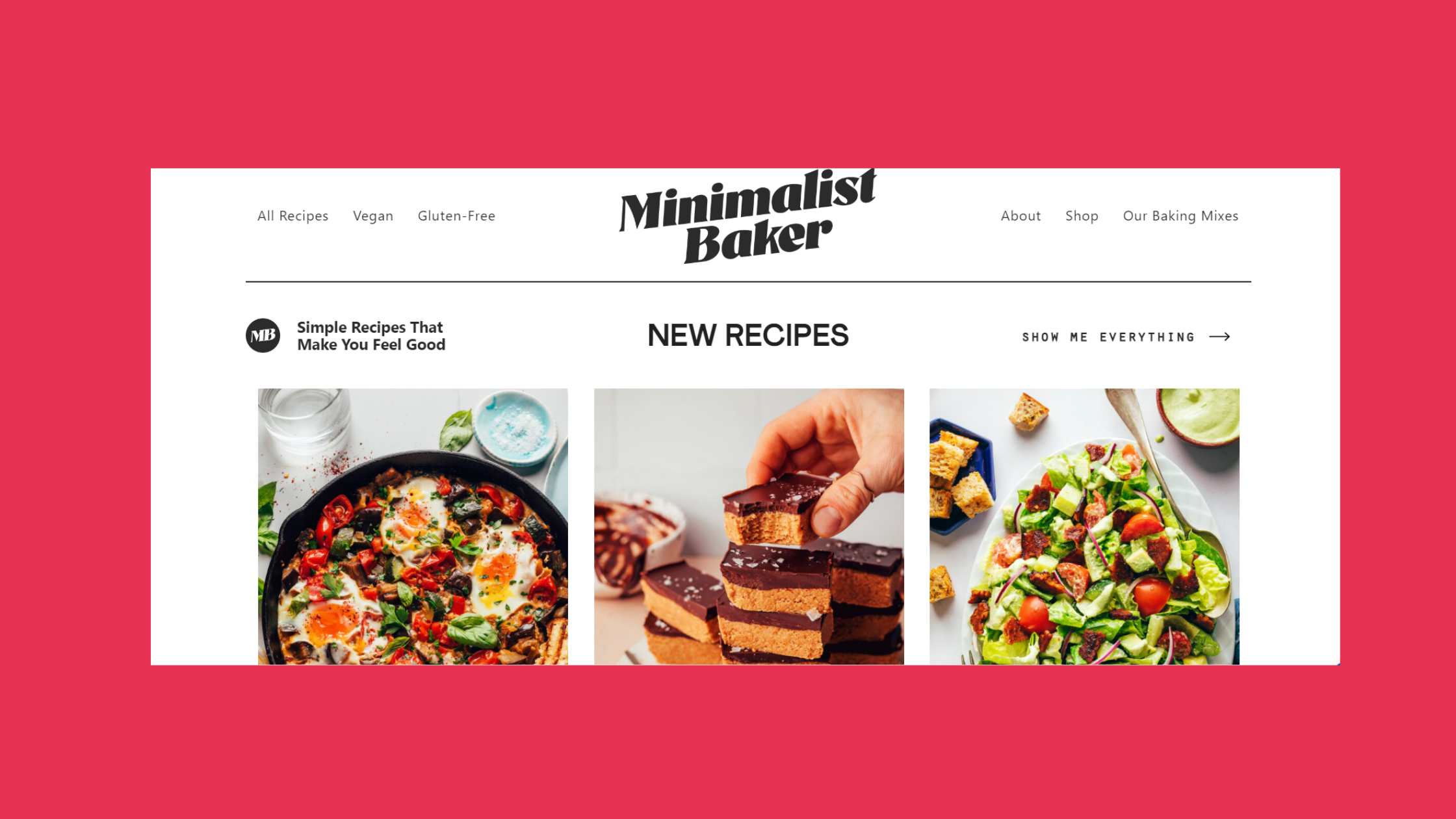 Food blogs are like online journals where people share their love for food, cooking adventures, and tasty recipes. It's like having a virtual friend who's always excited to talk about the best dishes they've tried. Sharing them with people so that they can cook them too. 
These blogs usually have lots of pictures, which create a desire in you to eat them. They're a great place to find inspiration for kitchen experiments or simply to drool over the delicious creations others have shared.
For example, start writing recipes and cooking tips and tricks so that people can read your blogs and try the recipes at home. 
Top five food blogs:
Travel Blogs
Where people share their adventures, experiences, and insights from their journeys to various destinations around the world is known as travel blogs. These blogs act as virtual travel diaries, allowing readers to vicariously experience different cultures, landscapes, and exciting activities. 
Travel blog topics can be informative, have guidelines, and also tips and tricks. For example, you want to start writing travel blogs. Do some research and write about different travel topics such as do's and don'ts during hiking, what to do during surfing, how to book air tickets at the cheapest rate for holidays, etc. Choose interesting topics to grab people's attention. 
Top five travel blogs:
Business Blogs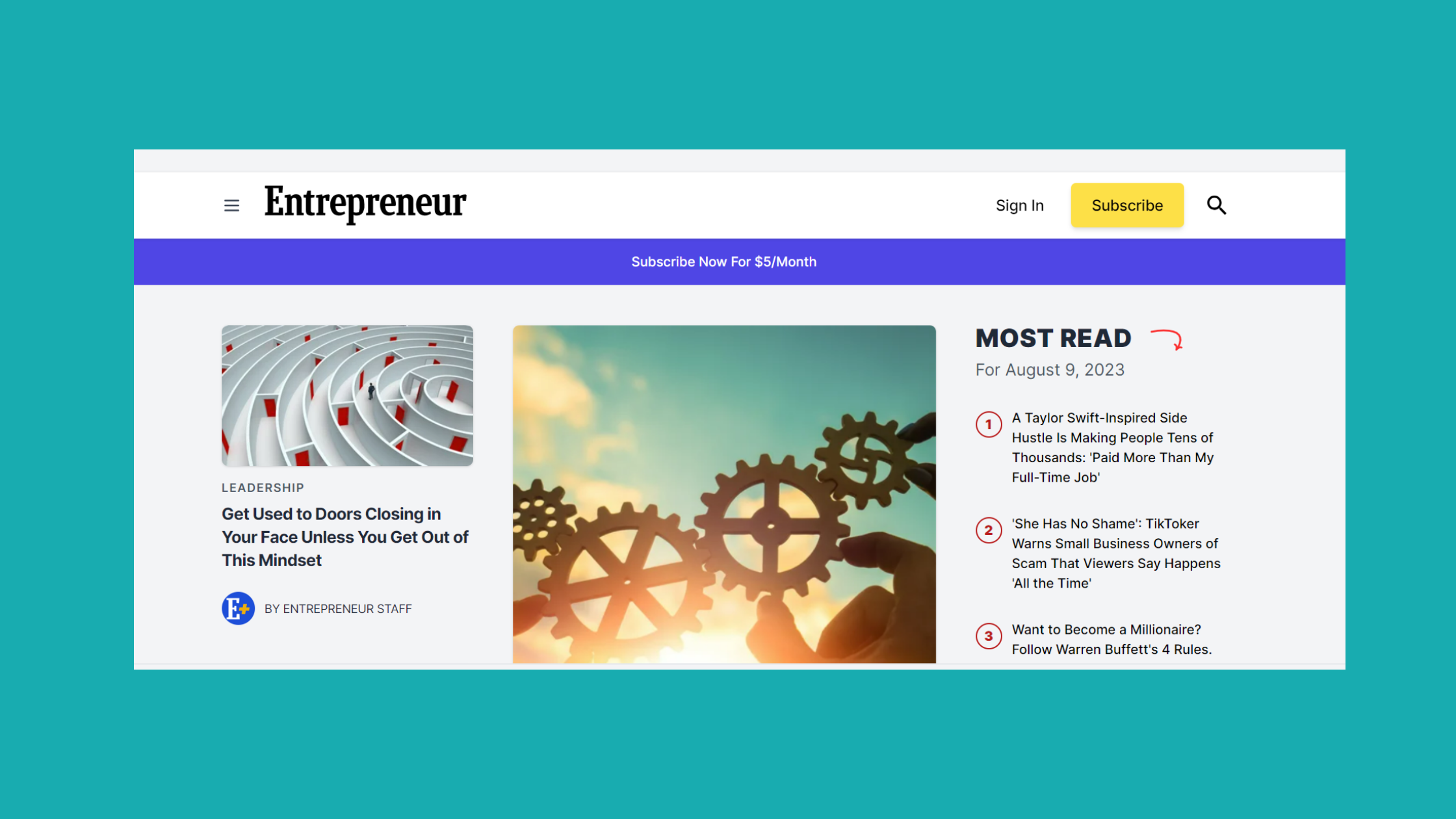 Online journals where people write about professionals, entrepreneurs, and experts share valuable insights, industry trends, and advice related to various aspects of business are known as business blogs. 
Just like all other types of blogs with examples above, these blogs serve multiple purposes, such as building brand awareness, establishing thought leadership, driving website traffic, and generating leads or sales. Starting a business blog is relatively easy and can be done within a few steps.
For example, start writing business blogs on famous businessmen, their business strategies, and current business conditions in your country. If you work for a company then write blogs to build awareness about that company. It helps to generate more leads and sales. Business blogs are pretty simple to write and it is a good beginning for a new writer. 
Top five business blogs:
Photography Blogs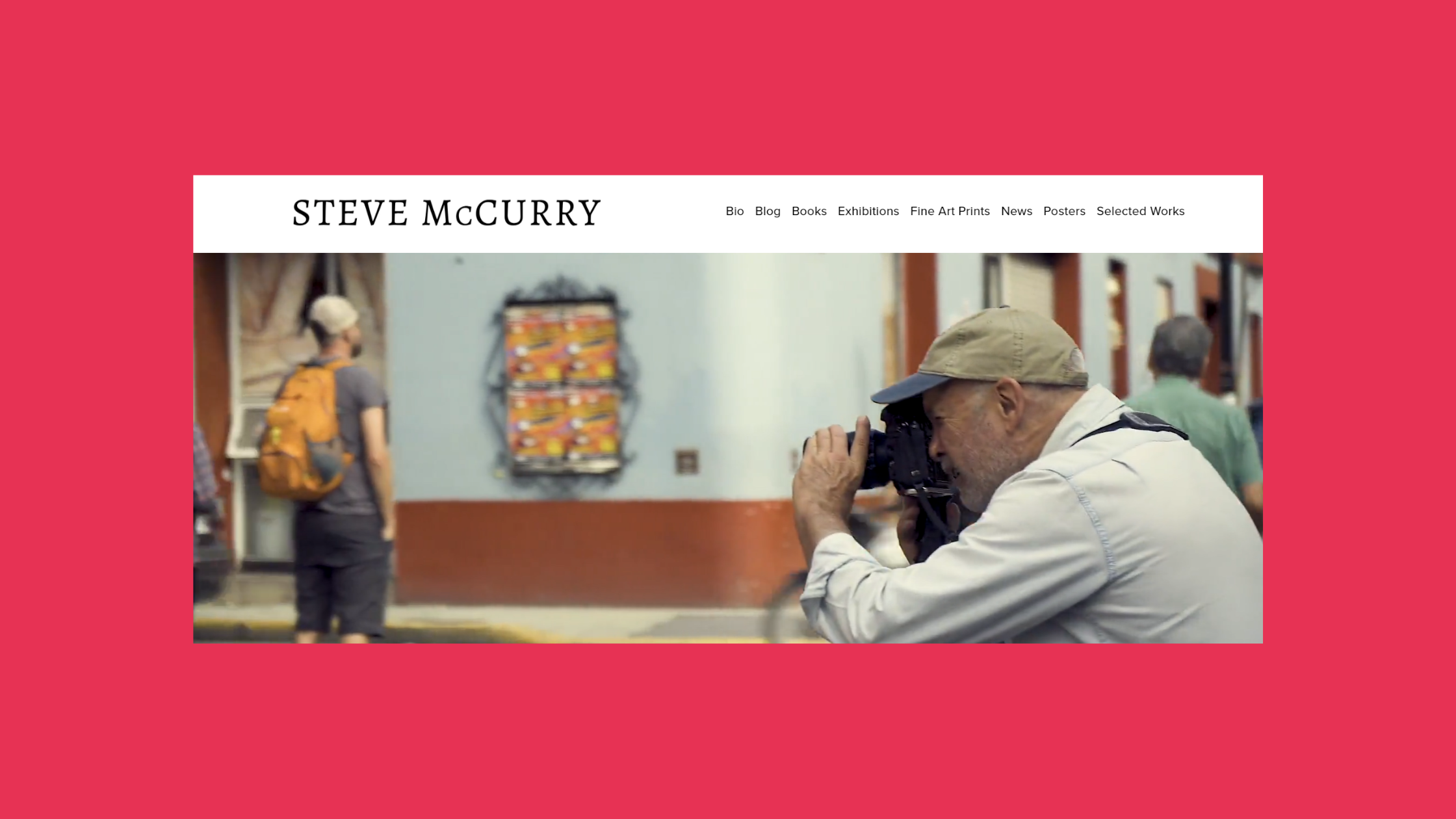 Any platforms where photographers and artists share their work, experiences, tips, and insights related to photography through writing are known as photography blogs. These blogs serve as a hub for the photography community, providing a space for discussions, learning, and inspiration. 
For example, you are with a photography company and write some blogs for the company. You can write about different tips for photography such as wedding photography, birthday photography, festive photography, and many more! 
You also try to write tips and tricks for photographers so that it helps them to take some best images. It is a good niche for writing so do some research and start writing today. 
Top five photography blogs:
Tech Blogs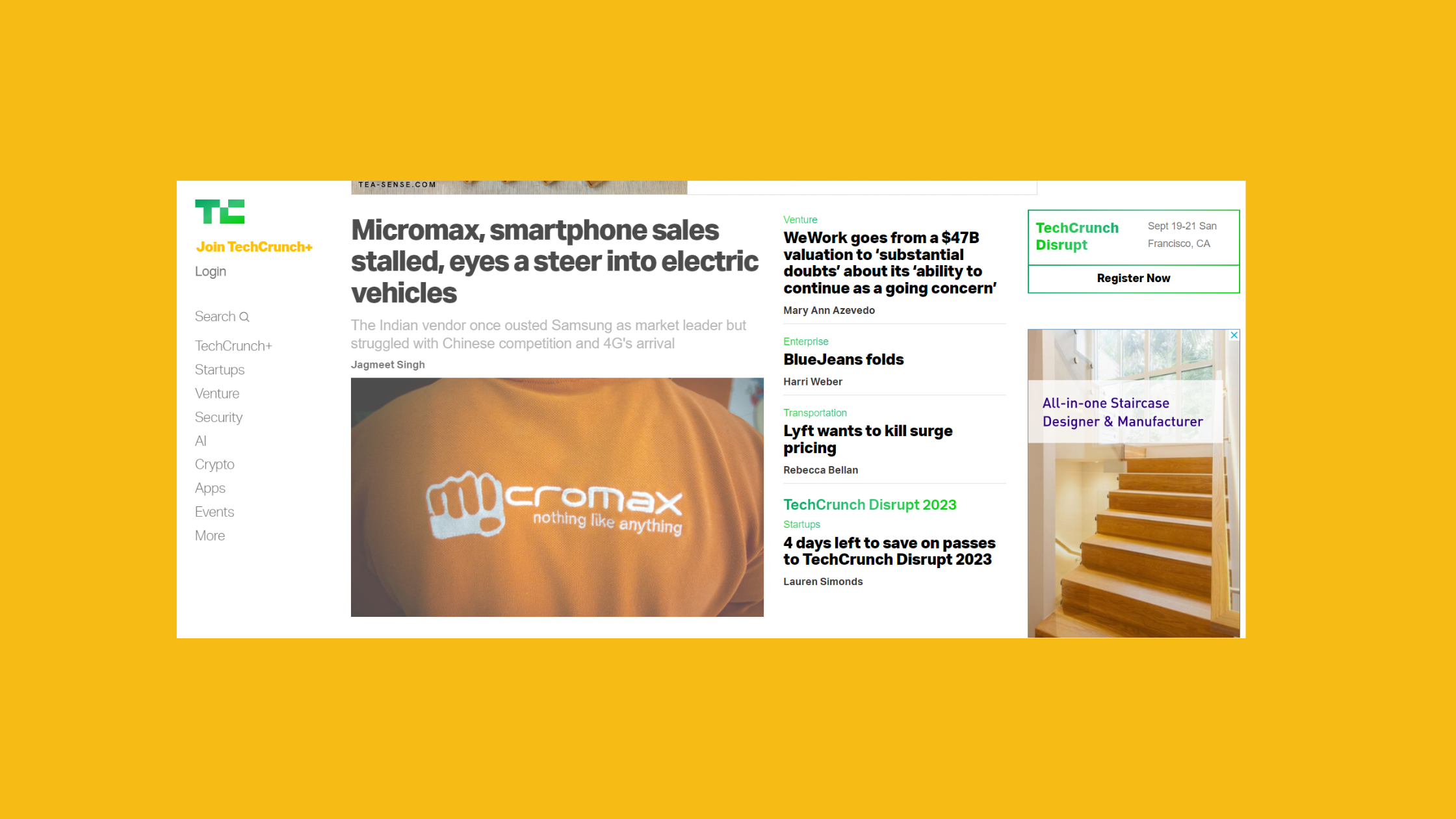 In this modern era, we need technology. Many of us don't understand many technical terms when we have to use any device for the first time. We need help and the manual that we usually get with devices is difficult to understand. That is why, the concept of tech blogs comes in which is very popular nowadays. 
Imagine tech blogs as a treasure trove of knowledge, catering to anyone keen on staying updated with the newest gadgets, discovering innovations, or finding solutions to their tech-related challenges. Here, readers find blogs on different tech-related topics such as software updates, the latest gadgets, how to use them, how to keep electronic devices clean, and many more 
Readers can actively participate through comment sections, sharing their thoughts, asking questions, and engaging in discussions. It creates a friendly and inclusive space where like-minded individuals  make a connection by bonding over their shared passion for all things tech.
Top five tech blogs:
DIY Blogs
Do-it-yourself or DIY blogs are something different where readers get to know about different craft projects, ideas, and tutorials. People who love crafting share their ideas and ways of making interesting things through these blogs. Here, readers get different types of crafts from paper to cloth to unnecessary items. 
Imagine you're browsing through a DIY craft blog called "Crafty Creations." The blog's homepage is filled with vibrant photos of various handmade projects and craft supplies. 
As you scroll down DIY blogs you will see different ideas. It can be decor ideas or gift ideas such as 'Transform Your Old Jeans into a Tote Bag', "Step by Step Process to Make Gift Cards," "Use Old Clothes to Make Your Pet Costume for This Halloween" etc. You learn many tricks when you write DIY blogs.
Top five DIY blogs:
News Blogs
"New Blogs" are essentially the latest blog posts or articles that are on the current affairs of a country. They can be national and also international. You will find different types of topics here such as business, crime, technology, new inventions, etc. 
These blogs keep the readers updated with fresh and informative content. Readers know about new trends and current situations in this world by going through these blogs. So, no matter if you're into tech, food, fashion, or any other topic, there's probably a blog out there with new and exciting content waiting for you to discover! Enjoy your reading!
Top five news blogs:
Marketing Blogs
Marketing blogs talk about people or businesses sharing informative and engaging content related to marketing strategies, trends, tips, and information. Intending to help marketers and business owners, marketing blogs help them to be updated by providing information. They also improve marketers' skills of marketing's 
Marketing blogs are a goldmine of knowledge that empower marketers and business owners to make informed decisions and succeed in today's competitive digital world. They inspire, educate, and spark creativity, making marketing not only effective but also enjoyable!
For example, you can write on different types of marketing blogs such as digital marketing, content marketing, social media marketing, affiliate marketing, etc.  With proper research start writing today!
Top five Marketing blogs:
Pet Blogs 
People nowadays love pets and want to know about them. Many of them like to share stories about their pets on different platforms. So, when the writing is about sharing information, stories, tips, and experiences related to pets is known as a pet blog. The topic of pet blogging includes training pets, health, product reviews, pet care, etc. 
Many people who adore pets and animals love to create these blogs. It makes a connection with others who share their passion, give helpful advice, and bring joy and knowledge to fellow pet lovers. So, if you want to choose this blog type for writing, write about tips, tricks, and information about different types of pets including animals and birds. 
How to Choose The Right Types of Blogs for Writing? 
Choosing the right blog type may seem confusing. That is why, going through my shared list n how to choose the right types of blogs here: 
Choose topics that genuinely interest you and align with your passions. Writing about topics you love will keep you motivated and engaged.

Start writing on topics where you have knowledge and seem easier to you. It helps to create high-quality content. 

Look into popular blog niches and topics that have a significant audience. In this way, you can attract your target audience. 

Check out other blogs in your chosen niche. Look for gaps in the content or areas where you can offer a unique perspective to stand out.

Understand the audience you want to reach with your blog. Choose topics that resonate with this audience and address their pain points or interests.

Be open to evolving your blog's focus over time. Your interest in writing may change, and you might find new topics which will be more interesting to you. 

Regardless of the topic, be true to yourself and maintain an authentic voice in your writing. Readers appreciate genuine content that reflects your personality.

Continuously educate yourself about your chosen topics and stay updated with industry trends. It helps you to provide high-quality content regularly and be updated with the trend. 
Remember that choosing the right types of blogs is a sort of experiment. You won't find the right type for the first time. You have to explore and research to choose the right topic. 
End Note 
Hope you had enough types of blogs with examples to choose from. It may seem difficult to start writing blogs but it is not! Choose the topic which seems interesting to you. It can be food, travel, technology, and any other niche. Use a conventional tone while writing. If you feel bored during writing, take a break and start writing again! Believe me! You will enjoy your blog journey. Choose any of my suggested types of blogs and start writing today.